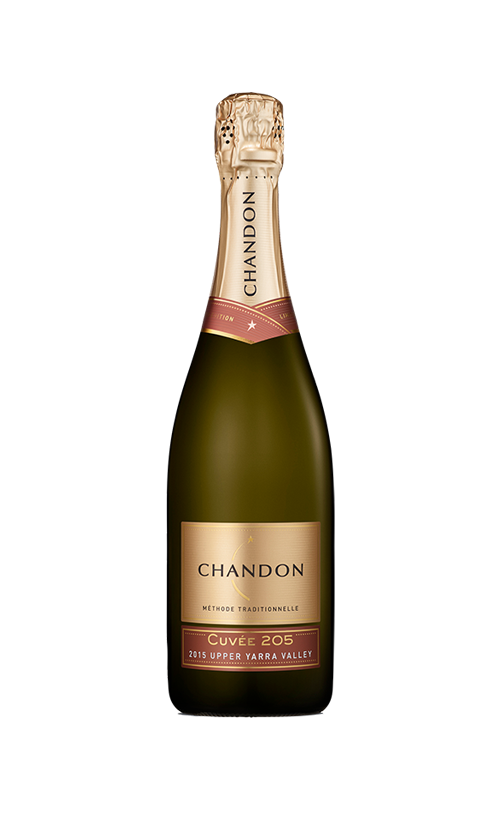 Chandon Cuvée 205, Upper Yarra Valley 2015
CLUB PRICE: $50.00/ BOTTLE
A step sideways for sparkling wine style, this single-vineyard wine was fermented and aged in 205 litre French oak barrels. These size of barrels are specific to the French region of Champagne and are still used by some Maisons today, although the advent of stainless steel has been something of a revolution in wine storage since the 1960s. The "regular" French small barrels are typically 228 litres (in Burgundy) and 225 litres in Bordeaux. The 205-litre size is specific to Champagne because the traditional Champagne press was scaled to hold 4,000 kg of grapes, which would yield 2050 litres of cuvée juice, exactly ten of these barrels.
VINEYARD
This vineyard is in the Upper Yarra Valley at the edge of the regional boundary. Curiously, this vineyard is not only a very cool location due to elevation, but also planted on granitic soils, which are unusual in the Yarra Valley. Weathered ancient granite rocks form sandy soils with limited fertility, which in turn causes vines to deliver highly concentrated flavours due to long, slow ripening.
COLOUR
Production
Mild conditions in late winter and a favourable start to spring resulted in an early budburst for varieties such as Pinot Noir and Chardonnay. Late spring and early summer provided ideal conditions leading into veraison. Summer remained mild, with few days in excess of 35°C. This, combined with good canopy cover and cool nights, resulted in one of the best vintages since 2002 for early varieties, such as Pinot Noir and Chardonnay. Abundant flavour with some of the best acid balance we have seen shows amazing promise for the complexity and longevity of the 2015 wines.