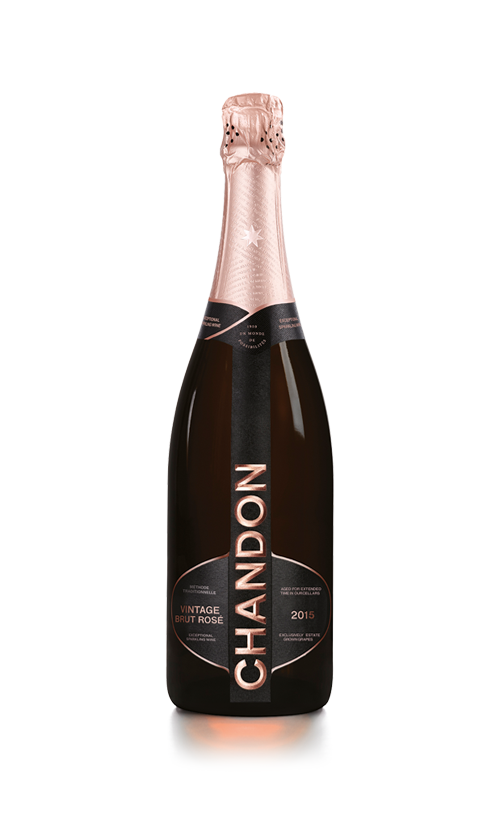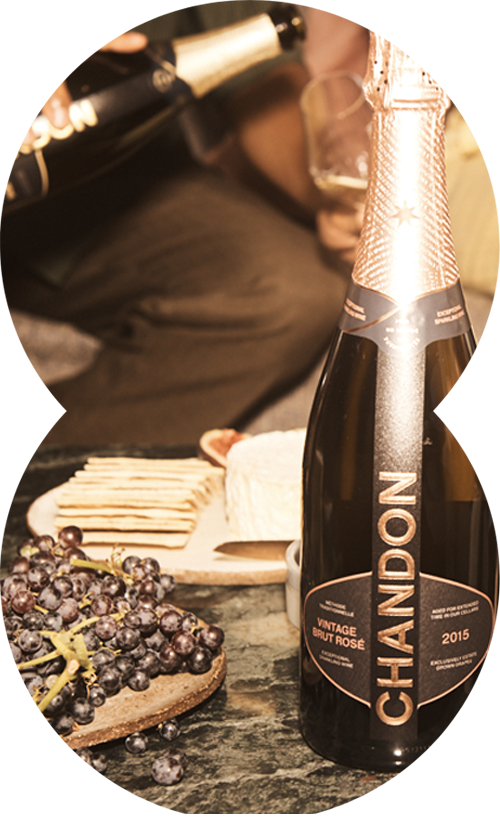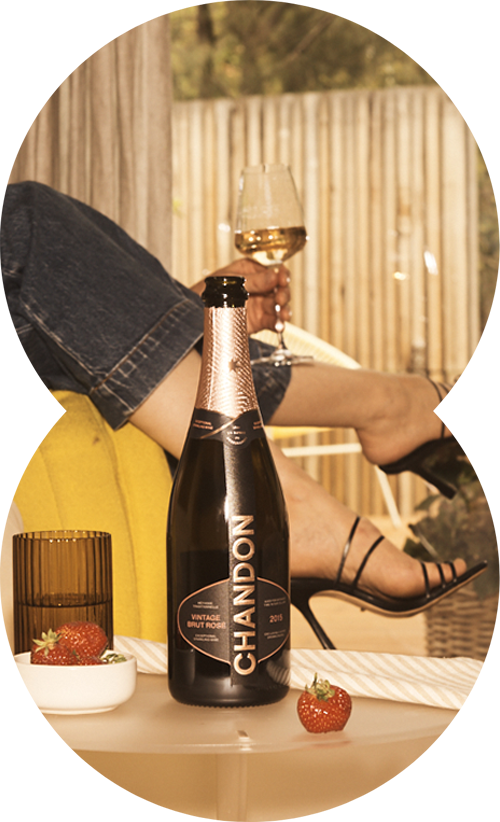 Chandon Vintage Brut Rosé 2015
In 2015 we made the decision to create our Vintage Brut Rosé wine exclusively from our estate vineyards in Strathbogie, Whitlands and the Yarra Valley. Having full control over all the fine details of our vineyards, block by block, row by row, gives us the precision and best expression of Australian sparkling wine grapes. Layer all this with our French heritage and know-how, and it becomes possible to produce a vintage release which shows the personality of each season, all within the Chandon Maison style.
VINEYARD
Vineyards in the Whitlands Plateau and Strathbogie Ranges provide the majority of the fruit for this wine, adding diverse flavour elements from each location. We look for fine natural acidity and long, lingering flavour. At a range of altitudes from 600m to 820m elevation, the location of these vineyards brings cool nights, allowing the slow development of Pinot Noir and Chardonnay flavours while retaining terrific natural acidity. A small inclusion of red colour base from our home vineyard in the Yarra Valley, adds further dimension.
VARIETAL
Varietal
Pinot Noir, Chardonnay, Pinot Meunier