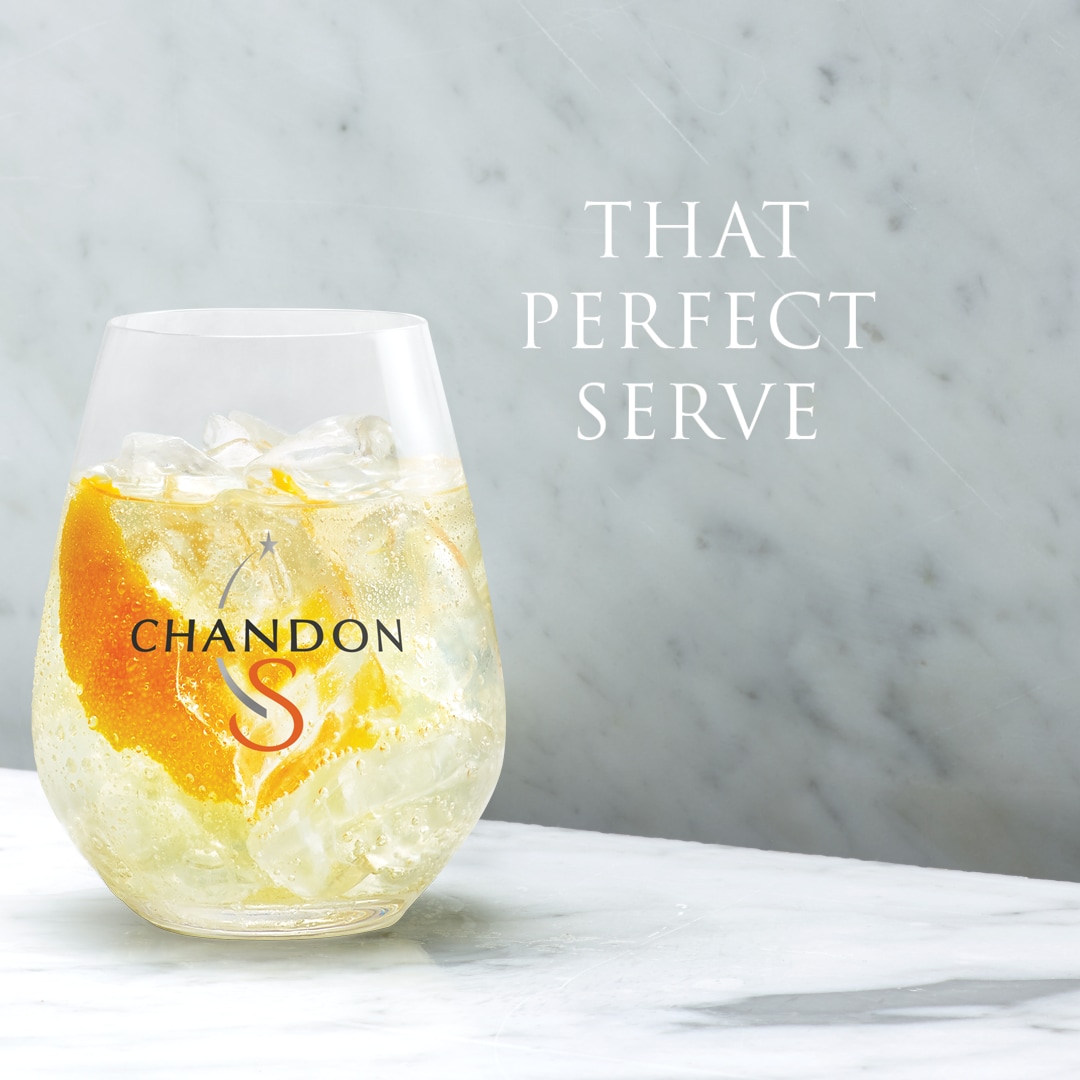 Afternoon drinks and 'sun downers' are part of our social fabric and with Australia starting to heat up, people are looking for refreshment. As the popularity of aperitifs accelerates, Chandon introduces an exciting new style of sparkling wine bursting with refreshment. Inspired by the Champagne cocktail, CHANDON S combines the crisp vibrancy of Chandon with a blend of hand crafted orange bitters to produce a light, sparkling cocktail for that ultimate aperitif refreshment.
Champagne cocktails first made their popular appearance in 1942 in the film Casablanca. Bending traditional sparkling rules, Chandon Australia looked to bring it back by combining aromatic bitters with the vinous character of Chandon sparkling.
"Our bitters exploration began by taking a broad view of aromatics," explains Chandon Senior Winemaker Dan Buckle. "As winemakers, we specialise­ in blending ingredients to find the perfect flavour profile. For bitters, we simply expanded our ingredients list and with this came an explosion of flavour profile possibilities."
After 18 months of bitters development and over 300kg of fruit, orange was selected as the primary bitters flavour due to its ability to deliver refreshment. Chandon Australia's final orange bitters is a refreshing and aromatic blend of orange three ways and complex spices.
So what is the CHANDON S experience like? CHANDON S has all the signature elements of Chandon – fresh fruit flavours from our Australian vineyards, the combination of zesty and vibrant Chardonnay with the more elemental red fruits and spices of Pinot Noir. The acidity and balanced sweetness of the sparkling wine interplays with the unexpected bitterness of the orange and leaves a clean and moreish finish. It's an aromatic and taste explosion of zingy orange and subtle spices.
Chandon S, blended with hand crafted orange bitters. Refreshingly unexpected.
Chandon Twist
The Chandon Twist is the recommended serve for CHANDON S. Simply pour 120ml of Chandon S into a stemless glass. Add ice up to 2cm from top of the glass and garnish with a twist of orange peel.
Where can I buy CHANDON S by the bottle?
Retail sales are available exclusively through Dan Murphy's or the Chandon Cellar Door ($29 a bottle, cellardoor@domainechandon.com.au or (03) 9738 9200).

Where can I buy CHANDON S by the glass?
Try CHANDON S at any of these participating venues: www.chandon-s.com
CHANDON S is distributed through Moët Hennessy Australia (Tel: 1300 136 590).