CELEBRATE SHARED MOMENTS THIS SUMMER WITH CHANDON X SEAFOLLY
Come together and say cheers as two of Australia's most iconic brands - Seafolly and Chandon reunite for the third year to launch a limited edition #ChandonXSeafolly collection; the perfect Australian sparkling in limited edition bottles, taking you from beach to bar or backyard all summer long.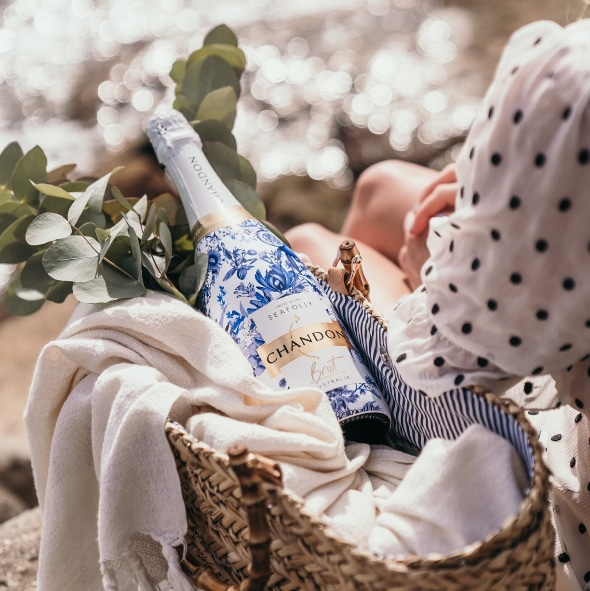 Chandon's fresh, elegant Brut and vibrant Rosé have been paired with Seafolly's two unique designs created by rising Australian artist Gemma O'Brien as part of this year's exciting collaboration. These same two designs will also feature across a range of limited edition Seafolly swimwear, apparel, and accessories launching in-store and online from November.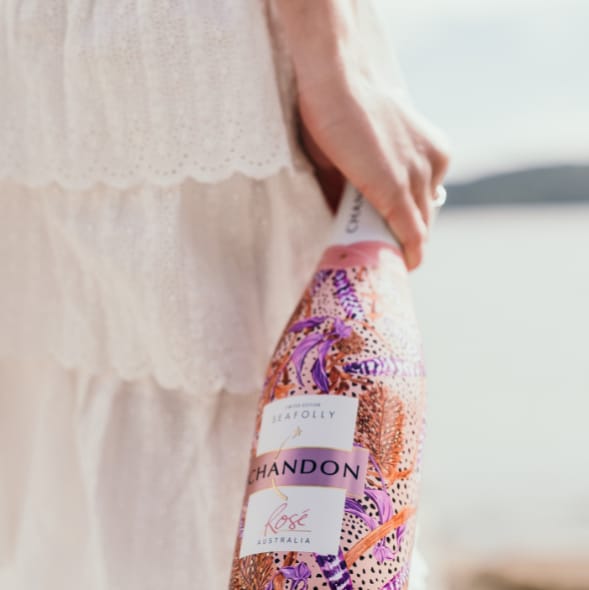 Featuring on the Chandon Rosé bottles is 'Desert Blooms,' a design inspired by the native Australian landscape – think romantic sunsets, desert rock pools and native botanicals. "I wanted to create a design that was beautiful, earthy and graceful yet strong", says Gemma. The eye-catching blush tone design ties in perfectly with casual Rosé occasions.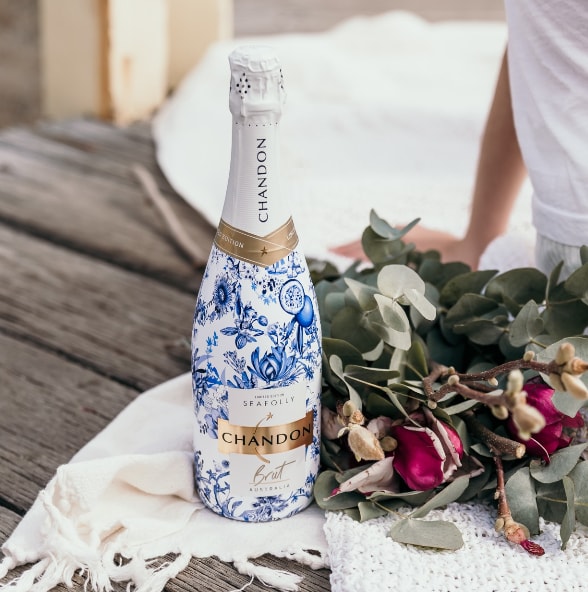 Chandon Brut is paired with Gemma's second illustration is inspired by her favourite Sydney beaches; from well-known favourites Bondi Beach and Bronte, to secluded hideaways, Shark Beach, Milk Beach, Gordon's Bay and Camp Cove.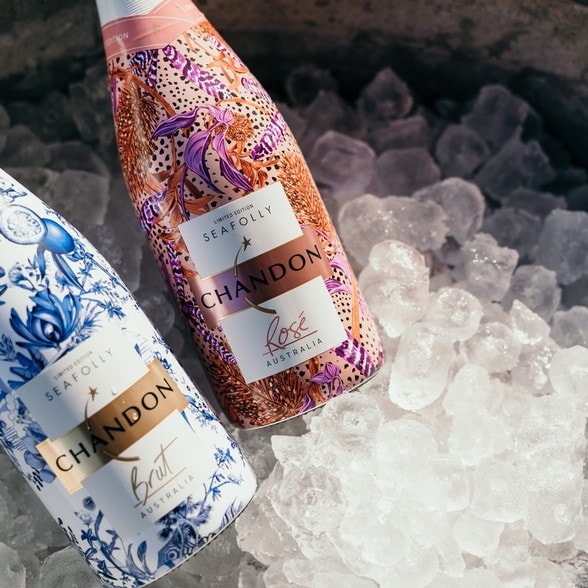 Titled 'Sydney Beaches,' the dreamy blue and white tones of the print and intricate illustrations encapsulate what summer in Australia is all about – from beach huts to swimming in turquoise waters, from fresh fruit to surfboards. The new #ChandonXSeafolly Brut pairs perfectly with afternoons in the sun.
"We love working with Chandon and being part of moments of sheer joy and folly throughout summer," says Adriane McDermott, CMO of Seafolly. "Gemma's bespoke illustrations have really made the partnership unique, and truly Australian."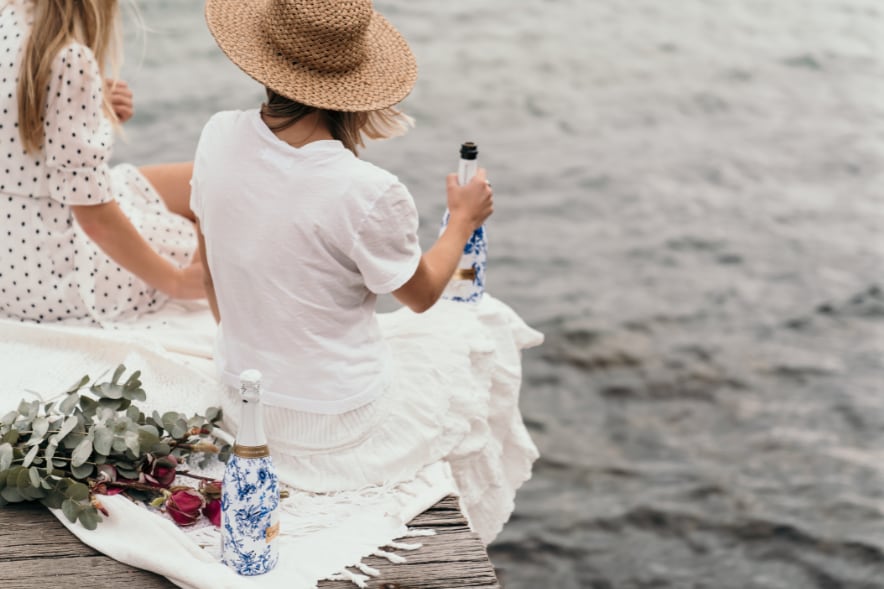 The new bottle designs will bring colour and vibrancy to picnics, long lunches, brunches and sunset drinks all summer long. Shop the limited edition #ChandonXSeafolly collection at Vintage Cellars, Liquorland, First Choice, Dan Murphy's, wine.com.au, Bottlemart & Boozebud, our round up your best for a post beach session at Merivale locations in Sydney (The Newport, Coogee Pavillion and The Collaroy), RiverBar in Brisbane, and Pontoon in Melbourne to name a few.