Introducing Chandon Summer Cocktails
To celebrate the warmer months we have launched three custom summer cocktails that feature fresh botanical flavours. The new cocktail range will be available at the winery for a limited time only and showcases the versatility of Chandon's sparkling range.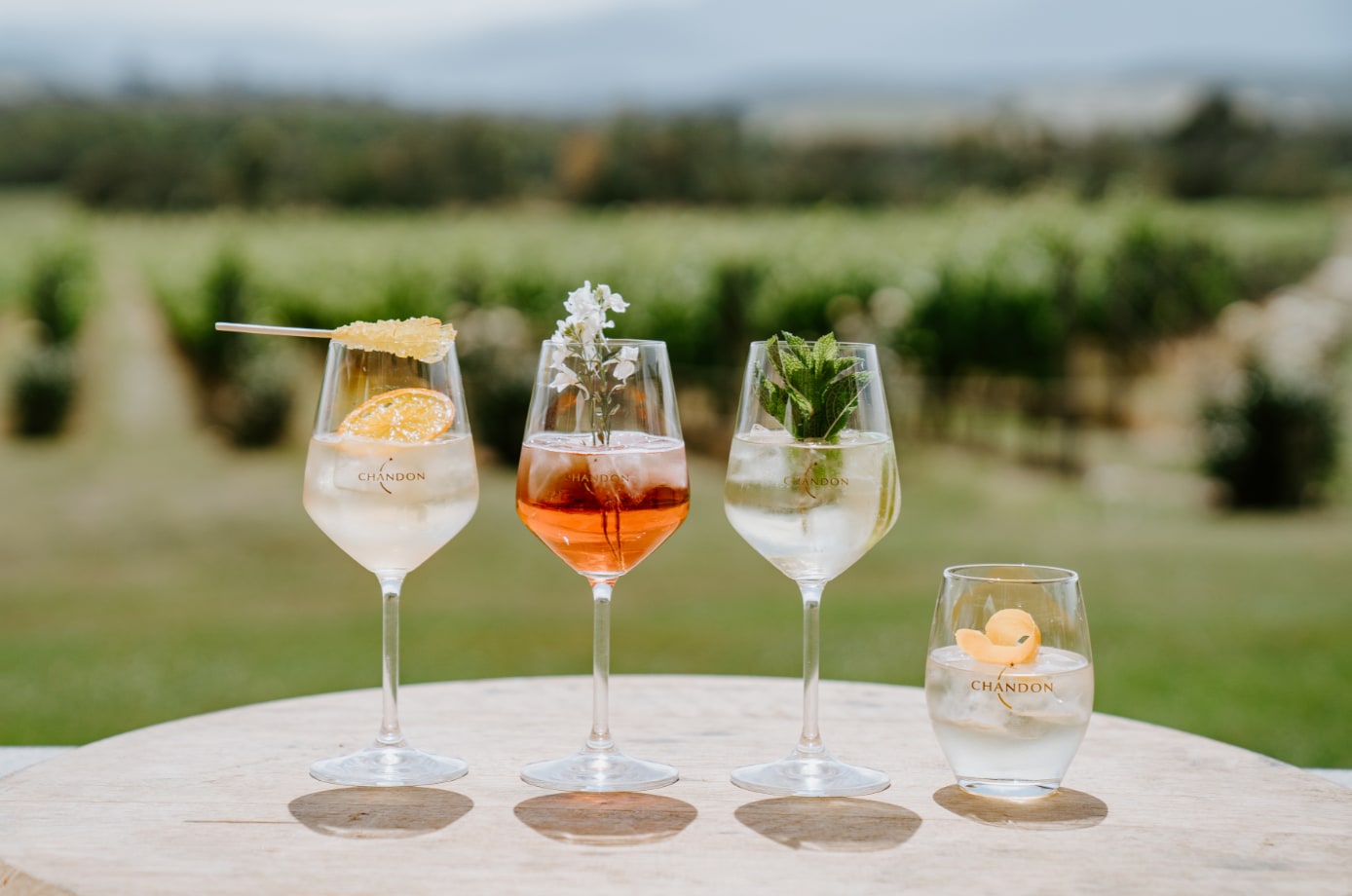 The French Australian Spritz is a fresh elderflower inspired cocktail that highlights the crisp elements of Chandon Brut. It is great on a warm summer day served over ice and garnished with a slice of lime and sprig of mint.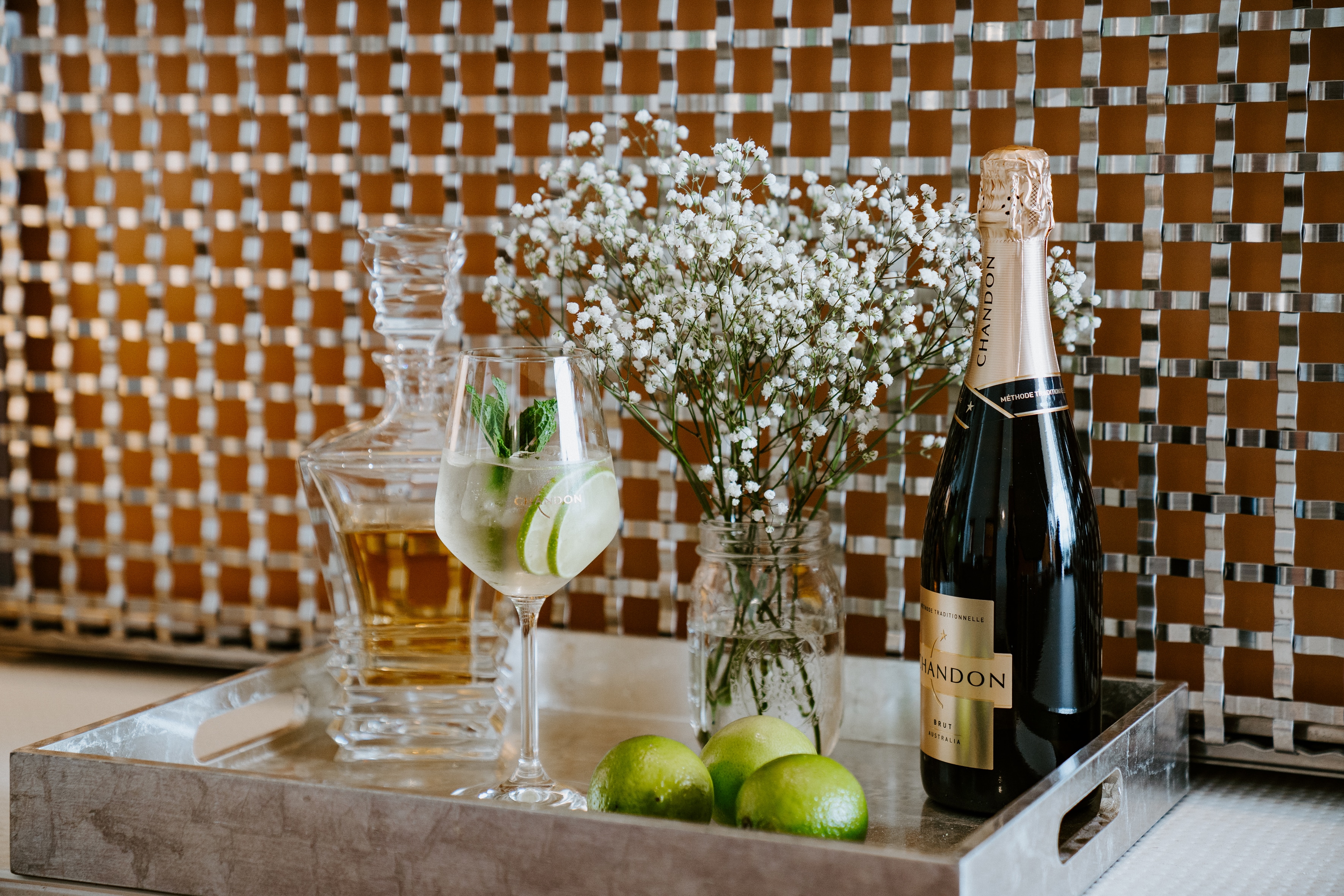 Our Bloom Salute cocktail is a celebration of summer in a glass featuring Chandon Rosé, vermouth and hibiscus. This is an aromatic blend and for those who prefer a dry cocktail. We like to add a floral element and garnish with the stem of a white linaria!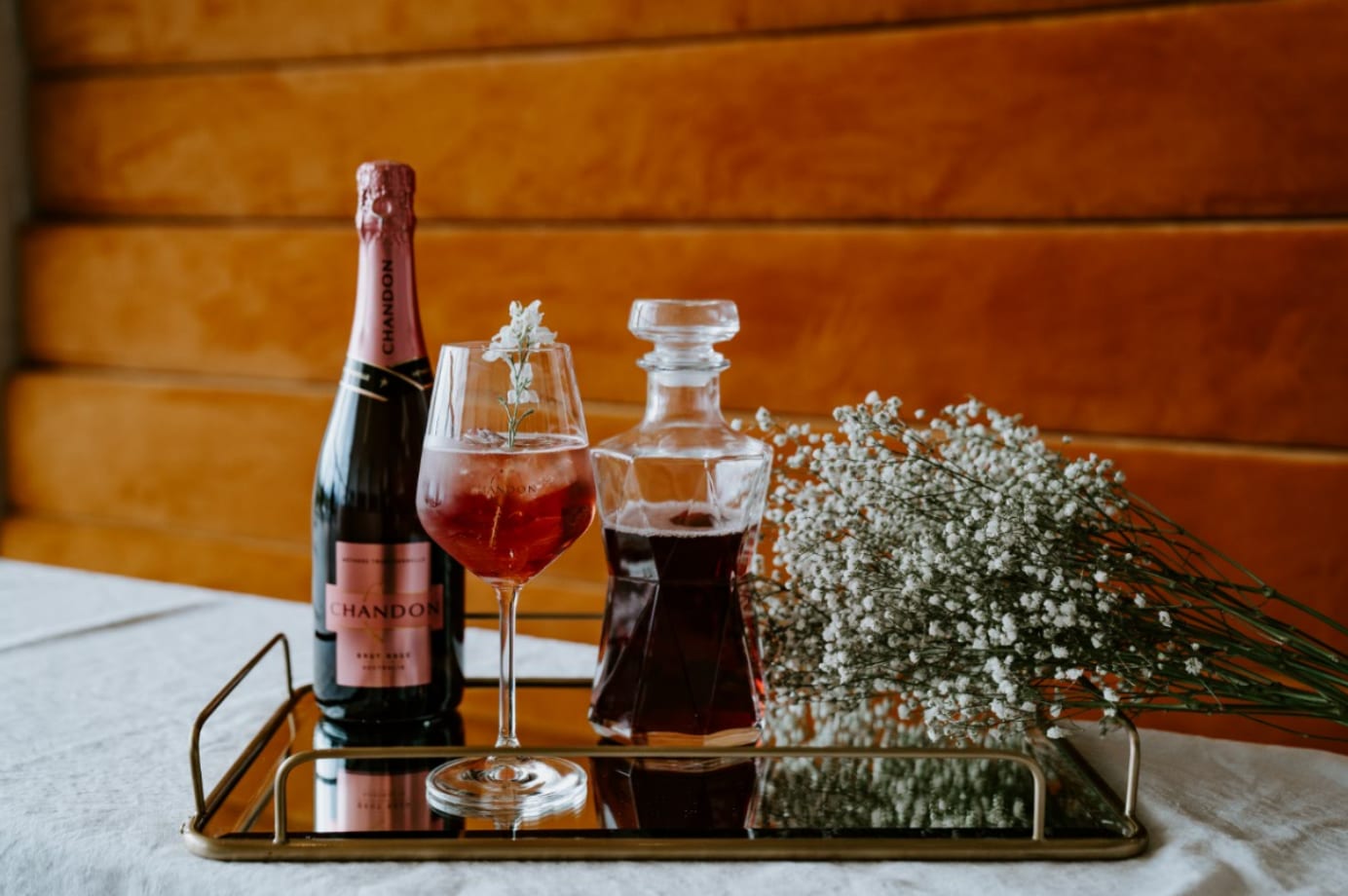 The third cocktail in our summer trio is the Ginger Riche which is a delectable blend of Chandon Cuvée Riche and ginger tea with hints of sweet saffron. This cocktail is best suited to those that prefer a sweet drop. The garnish includes a dehydrated orange and saffron bat.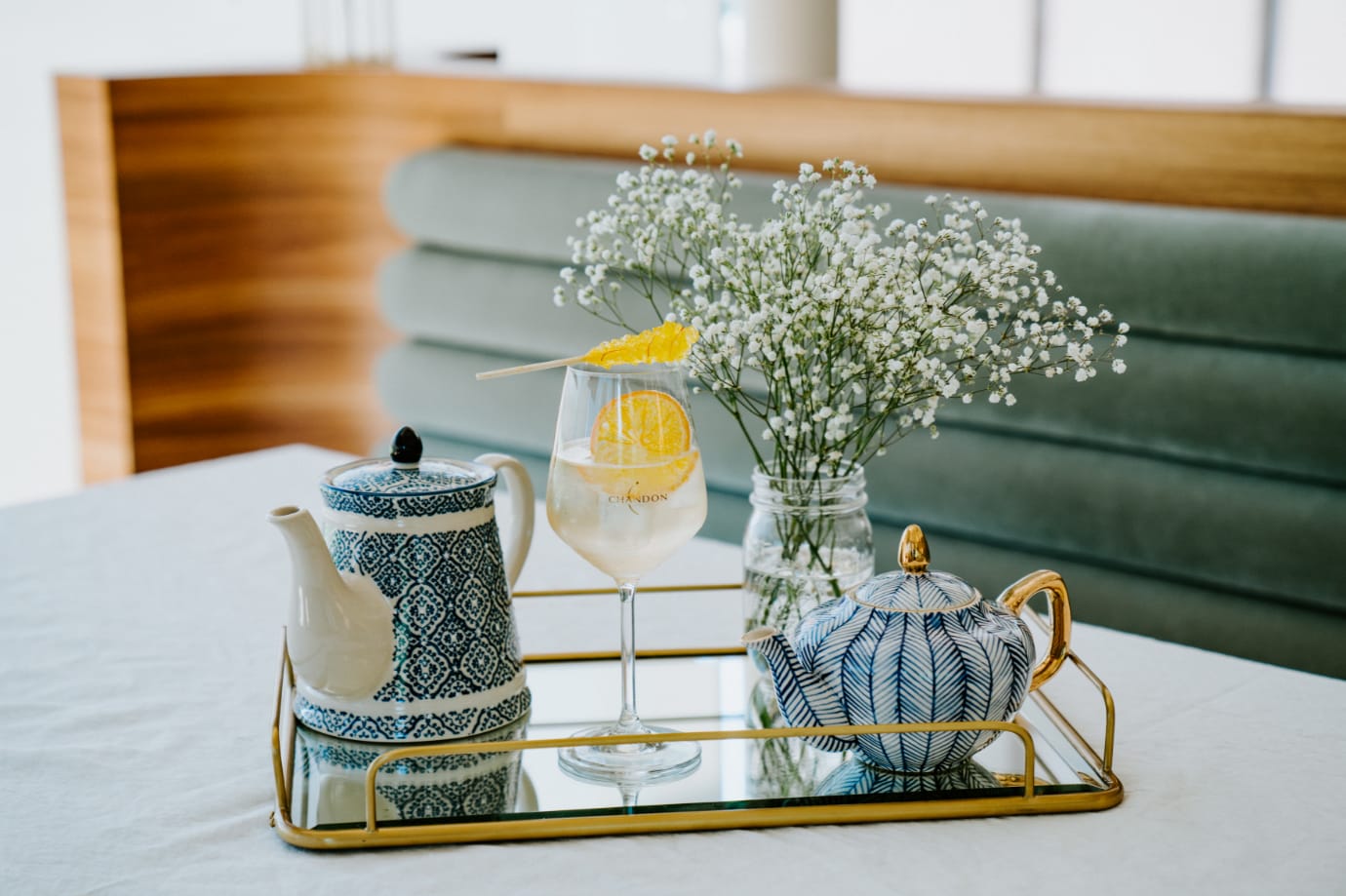 Chandon S, a summer favourite, is also a staple in our Chandon cocktail offering. Made from Chandon sparkling wine and hand crafted orange bitters, Chandon S is a refreshing zesty sparkling best served over ice and garnished with a twist of orange.