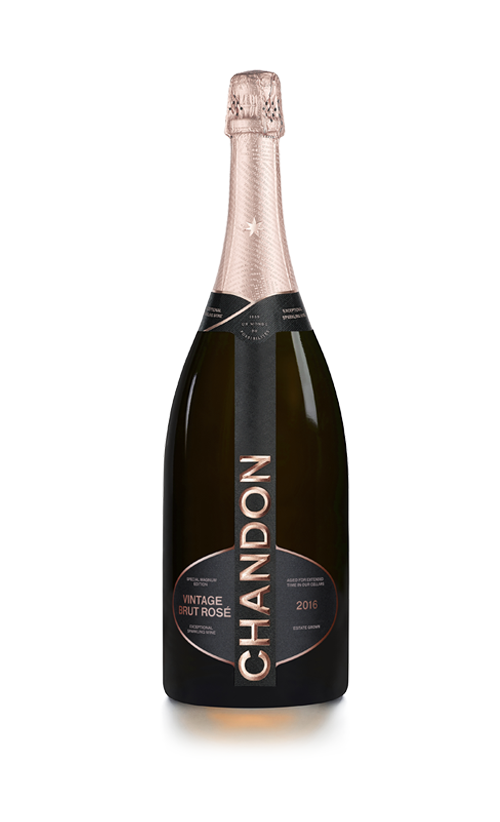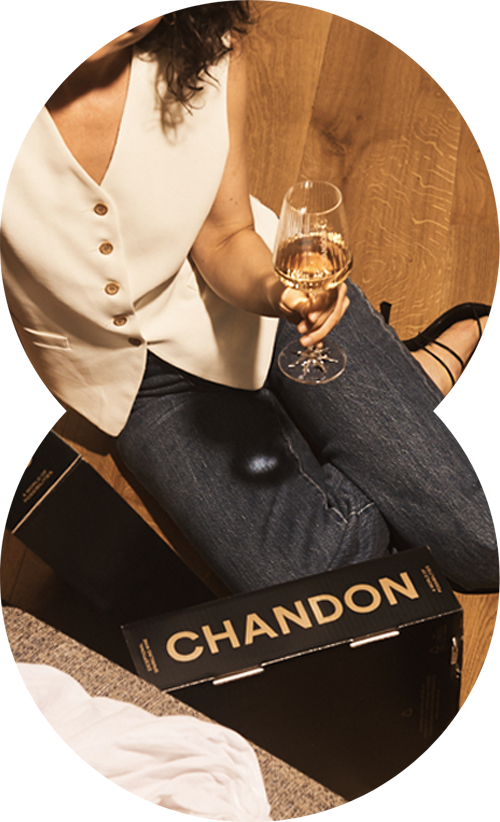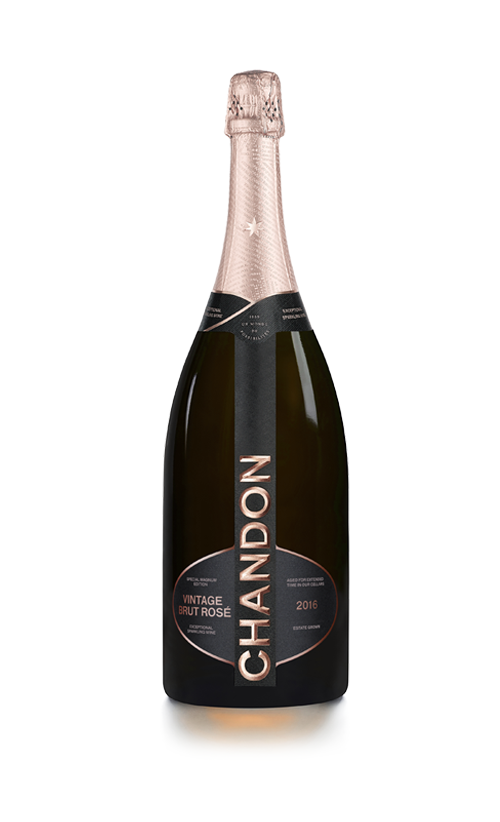 Chandon Vintage Brut Rosé 2016 Magnum
From the sunny 2016 vintage, the Chandon Vintage Rosé 2016 is a bright and lively experience in your glass. Presenting a lovely light copper hue, the majority proportion of Pinot Noir shines with red currant and wild strawberries with a hint of peach and delicate pastry. Mark a moment with a magnum – wonderful for enjoying with a meal, but will also shine solo.
VINEYARD
VIBRANT PINOT NOIR FRUIT FLAVOURS WITH COMPLEX PASTRY ELEMENTS.
VARIETAL
Varietal
Pinot Noir, Chardonnay, Pinot Meunier