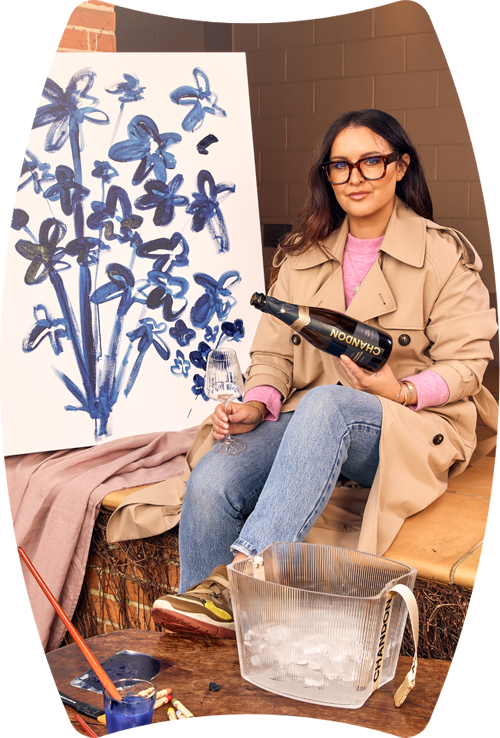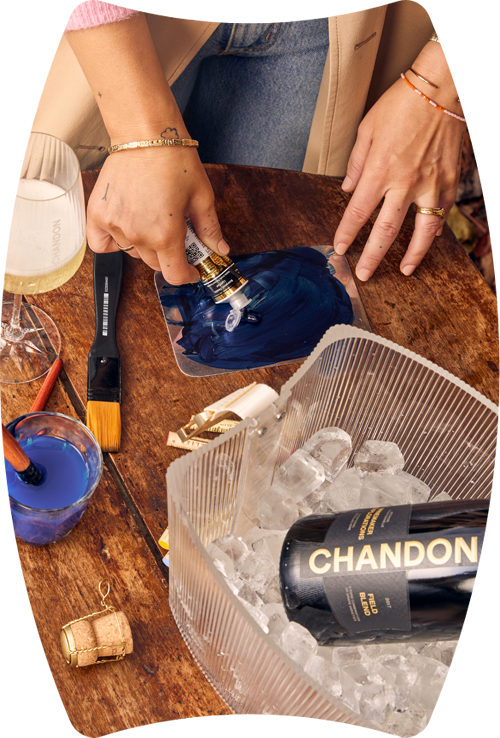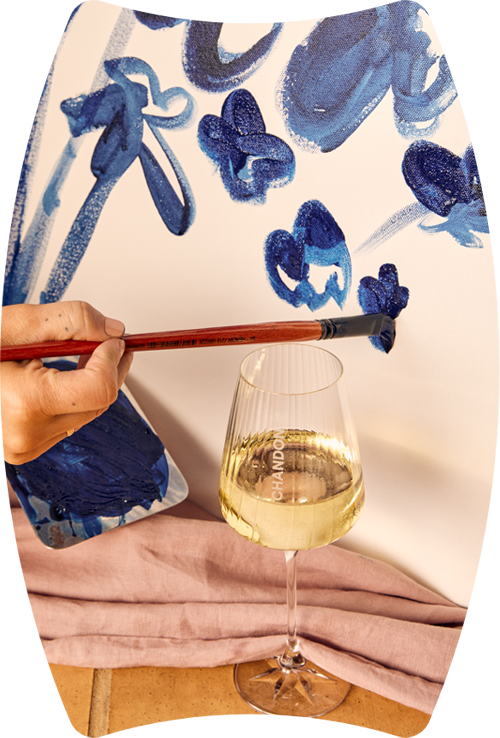 Bobby Clark Paints Outside the Lines

CHANDON EXPLORATION WORKSHOP SERIES
Known for her meticulously precise artworks, Bobby Clark is an artist whose work typically combines symmetry, balance, measure and precision as a conduit for exploration. Her unique artistic approach utilises interesting shapes, lines and bold colours to create distinctive geometric paintings.
On Saturday 18 and Sunday 19 June, Bobby's throwing this approach out the window and painting outside the lines. Inspired by creativity and freedom of movement, Bobby will host an abstract expressionism drawing class, instructing guests to connect the mind and body. Guests can look forward to studying floral arrangments to create compositions influenced by colour, form and movement, resulting in beautiful take-home artworks.
To get the the creative juices flowing, you'll also be treated to a tasting of the Winemaker Explorations Range, as well as grazing plates and charcuterie to fuel your artistic imagination.
INCLUDES:
Wine tasting, workshop and shared grazing boards.
Please include any dietaries in special requests at checkout.